Welcome To Vermont Copper Inc.
Vermont Copper Inc. is a small manufacturing company in northern Vermont, in the small town of Berkshire. The company specializes in copper but can make a wide range of merchandise for your needs. All items are handmade right here in our Vermont workshop. In addition to our copper products we do general metal fabrication as well - working with architects, designers, and homeowners to fabricate roofing, tables, countertops, lights and more. If you can think of it, we can make it! Please reach out with any custom requests or questions.
Enjoy our Latest Flask Additions
Small Batch, Heirloom Quality Copper Flasks and Other Copper Goods - Handcrafted in Our Vermont Workshop
All items are made small batch or one of a kind, guaranteeing a unique, quality piece that can be passed down for generations!
sHOP VERMONT COPPER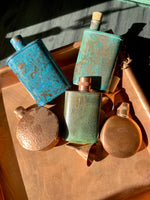 Vermont Copper's In-House Laser Engraving Options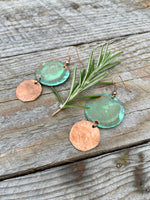 Nerissa's Jewelry Collection
Nerissa Tower grew up hanging out in the Vermont Copper workshop with her dad, and was inspired to start creating her own copper pieces. Together they started the process of creating simple copper jewelry that is both fun and unique. As each one is handcrafted, not one pair of earrings is going to look like the rest - they all have their own one-of-a-kind style! Nerissa describes her earrings as having a small town spirit with a simple creativity that makes them stand out. Stay tuned as she expands her line this year!
Shop Copper Jewelry
Featured: Liam Tower, Owner of Vermont Copper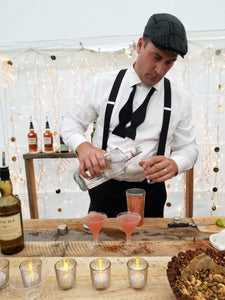 Liam Tower, owner and craftsman behind Vermont Copper, was the head coppersmith for a renowned copper homegoods company for many years. He now focuses solely on creating copper goods for his own brand as well as custom wholesale orders for other companies.
Creative handmade products that also make the perfect gift!
At Vermont Copper Inc. we take pride in our work, creating handcrafted copper flasks, cups, funnels, trays and more that are heirloom quality and made to last - and also make for the perfect gift! Whether its a wedding or engagement gift, groomsmen gifts, Father's Day or a birthday gift, our collection of copper items make for an unforgettable present that the recipient will not only love, but use! Personalize your Vermont Copper item with our engraving services to really make it a stand-out piece.
shop GIFT SETS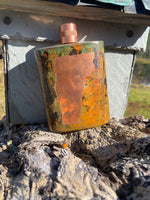 limited edition copper flasks | The Artisan Custom Flask Collection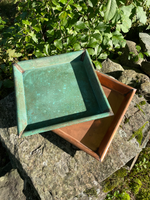 Vermont Copper Inc takes custom orders! Get in touch today.
Are you looking for a specific copper piece, or see an item you like but maybe would prefer in a different size or finish? We can make it! We make custom copper trays, watering cans and more. Send us a message with your request and we'll get back to you with a quote as soon as possible. 
Send us your custom request
Testimonials
Great product and service. This hand made flask is beautifully crafted; a work of art.

Customer | Mark
Liam Tower creates beautiful and unique products of American craftsmanship and this is another wonderful example. Was well-packed and promptly shipped. Outstanding experience all around.

Customer | S.R.
Amazing flask, exactly what I needed. Put it to use on day one. Great communication and fast shipping.

Customer | Zach